Keg Hire
Keg Hire and Equipment Packages on the Central Coast
Competitively priced Keg beverage packages with a range of brands to select from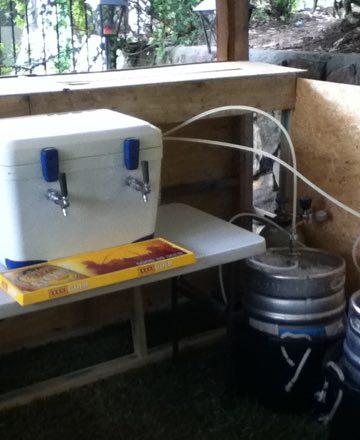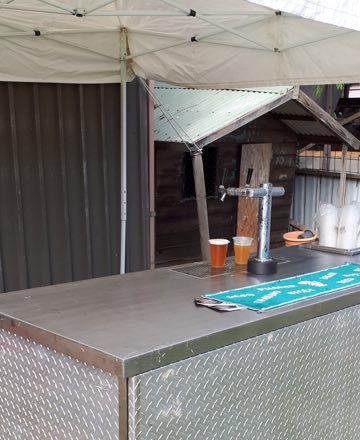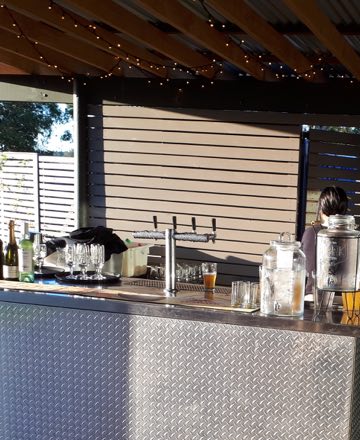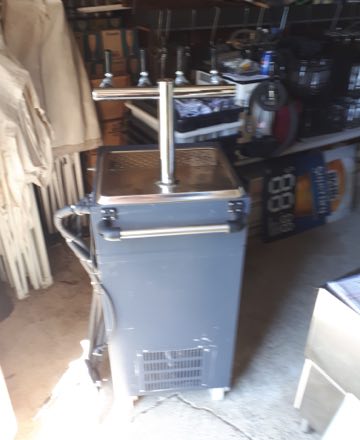 4 Tap Upright Chiller (from $450)
Keg Hire Packages
Our keg packages are competitively priced with standard local mid and full strength beers to local and imported premium beers, plus our traditional craft beers. There's a selection of brands to choose from.
Standard Local Mid Strength Beer
1 keg with tap and equipment
$677.00
Extra kegs
$380.00
Standard Local Full Strength Beer
Tooheys New, Tooheys Old, Extra Dry, VB, Carlton Draught
1 keg with tap and equipment
$707.00
Extra kegs
$410.00
Hahn Super Dry, Carlton Dry, Pure Blonde
1 keg with tap and equipment
$737.00
Extra kegs
$440.00
James Squire, Coopers, Little Creatures, Young Henrys
1 keg with tap and equipment
$767.00
Extra kegs
$470.00
Stella Artois, Lowenbrau, HB, Paulaner
1 keg with tap and equipment
$797.00
Extra kegs
$500.00
Keg Package Hire Includes:
Deluxe beer chiller with beer taps, gas bottle and trestle table with table cloth, drip tray, beer jugs, tubs with ice for keg chilling, as well as delivery, set up and pick up.
Refundable bond required for keg and equipment hire of $150.00. If you need to order back up kegs and they are not tapped, we will refund the cost less $25.00 handling fee. Prices are for within 20km radius of Gosford and Wyong CBD. Outside this area Price On Agreement (POA).
Book The Little Pub Co Services
Ready to organise beverages and equipment for your event? Get in touch and let us know which package or service you need, including event details such as date, type of event and your contact details so that we can get back to you.
Slide
Red Bus Services would like to extend their appreciation to The Little Pub Company and especially their staff members who attended and served our guests at our function at our bus Depot at Bateau Bay on Sunday 3 January 2010.
Many of our guests complimented the politeness and professionalism displayed by the employees of The Little Pub Company when dealing with them.
Our companies 70th Birthday Celebrations were a great success which in no little way the proficient staff of The Little Pub Company supplemented.
Once again we would like to thank The Little Pub Company and wish them and their employees a great and successful year in 2010.
Slide
I just wanted to say thank you for all your help with our engagement party and to congratulate both the boys and yourself on the fantastic service that you provided on the night.
Everyone enjoyed themselves. The compliments on the professionalism and efficiency were endless. It was a great success which far exceeded expectations.
All that was promised was delivered with nothing left out.
Thanks again for your efforts, should I need to book another function or be able to refer business on to you then I definitely will.
Slide
We wouldn't choose anyone else! Wayne & The Little Pub Co have catered to us to on multiple occasions for birthdays and Christmas parties and their down to earth, professional approach is second to none. The concept is lots of fun and adds something special to the event! I would highly recommend them to anyone looking to add that something extra to their party. Thank you Wayne & team, we cannot wait to hire the bar for our next party!
Slide
We had a wonderful wedding day and a very relaxing time away. We were extremely happy with everything you did for the wedding. Thank you for providing such a flawless service.